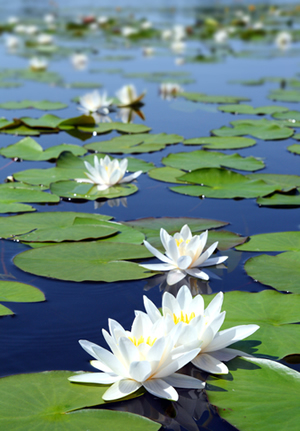 I bring over forty years of work experience, education, life exploration, spiritual practices and personal inquiry to a professional practice rooted foremost in respect, compassionate presence and empowerment. Over six decades of this life have supported my own journey, and instilled a deep honoring and humble acknowledgement for the resiliency and healing power available within each human spirit.
Since very young, I have been fascinated by the wealth of perceptions and possibilities available to our human consciousness. I find these potentials exciting. For it means an invitation is always extended to expand our identity, relationships and awareness; to experience and become much more than we might have accepted or believe we are.
Resources, wisdom, skills, creativity and hope are closer than we might imagine. The invitation to begin anew, sits in that space between each breath, each dream, each awakening.
My aspiration: May compassionate awareness, support my ability to be of wise service to each life; and may my actions nourish harmony and healing for the web of life that holds us all.
"SpiritWell" speaks to that state of Wholeness and Spaciousness which is our true nature; the Well from which we draw wisdom and nourishment for ourselves; and the Cup from which we offer compassionate action to others.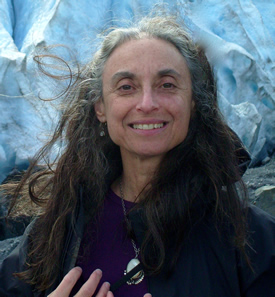 I offer Psychotherapy,Counseling and Hypnotherapy from a Transpersonal and Integrative Perspective. Practical skills, Mindfulness, and other strategies support insight, clarify choice and encourage action. Respect and gentle challenge honors and nurtures each individual's alignment with their own sources of authentic wisdom. Spirit Path Medicines empower the personal life journey and foster awareness and harmony with the whole. Clients often remark that they feel safe in my presence and discover they are able to articulate what is held most hidden.
My background includes degrees in Counseling Psychology, Interdisciplinary Religious Studies, Clinical Pastoral Education (Interfaith Chaplaincy), and personal studies with elders of many traditions including: Buddhist, Hindu, Sufi, Native American, Contemplative Christian, Celtic, and Hawai'ian. I have counseled in public, and non-profit mental health agencies; presented on various topics in public and private schools; offered community education, staff presentations and services to hospice, university staff and non-profits. I support individuals along a continuum of 'mental wellness' and counsel those profoundly called to create and live their life with greater equanimity, integrity and joy.
CREDENTIALS:
Licensed Professional Counselor: LPC #C1524
Certified Clinical Hypnotherapist: CHT #698-298
National Certified Counselor: NCC#36681
EDUCATION:
MA Counseling Psychology – Lewis and Clark College
Focus: Adult Psychotherapy
Transpersonal Methodology
BA Psychology – University of Oregon
BA Religious Studies – University of Oregon
Interdisciplinary Focus
Comparative Religions/Mysticism/Shamanism;
Comparative Meditative/Contemplative Methodology
Folklore, Mythology, Religious Anthropology, Sociology
PROFESSIONAL AFFILIATIONS:
Association for Transpersonal Psychology
Association for Humanistic Psychology
Oregon Counseling Association
American Counsel of Hypnotist Examiners
Eugene Friends of Jung
Spiritual Emergence Network

Office Location
Willow Ann Rose LPC CHT NCC

Tamarack Building
3575 Donald Street~Suite 610
Eugene, Oregon 97405

Phone: 541 461-5424


My office is conveniently located approximately one mile from downtown Eugene, less than two and a half miles from the University of Oregon or Lane Community College. Donald Street is a main thoroughfare for LTD Buses. The Amazon Bike Trail runs a few blocks to the East of Donald Street.
Take Donald Street to crest of hill; turn left onto Pearl (at the Eugene Yoga sign). Tamarack Building is on right, entry to the parking lot is just past building).
My office (Suite 610) is located in the Namaste Wing. If you come in the building's front door, turn left. You can also follow the breezeway on the edge of the parking lot, come in the downstairs door, and follow signs up the stairs to "600" Wing.
You will find two chairs directly opposite my office door. Take a seat and I will greet you at our appointed time.
Bathrooms are available to the left at the end of the hall and also to the right toward the yoga classrooms.
Tamarak Building is the home of Eugene Yoga as well as many healing professionals. The Tamarack Pool is located just behind the building. We strive to hold a quiet and welcoming environment for all. Please limit use of all fragrance, turn off your cell phone or place on vibrate before entering the building. Take phone calls outside and away from buildings.
Free Parking:
Parking is available on street, in front of the building and in the large lot to the side and behind the building.
Bike Parking
Bicycle parking is available outside of the building.
Bus
LTD stops close to parking lot entry on Pearl Street and also across from the building on Donald Street.
ADDRESS AND CONTACT INFORMATION
Tamarack Building
3575 Donald Street~Suite 610
Eugene, Oregon 97405
Phone: 541 461-5424
willowrose@spirit-well.com
Contact or email me today to schedule an initial session or conversation about how my services may be of assistance to you.
Be Well!
Join our Mailing List
Copyright © 2008; Copyright © 2017. Willow Ann Rose - SpiritWell. All rights reserved.