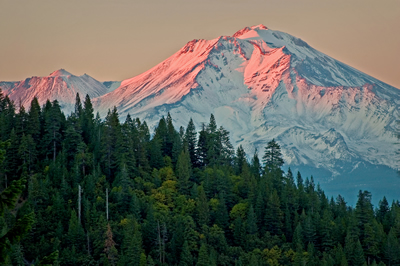 Willow is Currently on Teaching and Journey Circle Sabbatical
She Continues offering in her Eugene office or via" Long Distance:" Individual Spirit Path Medicines~Shamanic Healing Sessions and Individual Instruction in Shamanic Journey Practices.

For more information visit the
Spirit Path Medicines~Shamanic Practices Page on this website.

To schedule a session contact Willow:

willowrose@spirit-well.com

541 461-5424


Circles and Workshops Listed Below are
 Currently on Sabbatical



Shamanic-Spirit Journey Circle

Shamanic-Spirit Journeying is a direct pathway of humility, reverence and blessing, guiding us into mystical non-ordinary realities which parallel our own.
Intentional Journeying teaches us to open the sacred portal within ourselves, discover spiritual guidance, gifts, and tasks, and return with this knowledge to create healing and harmony within ourselves and for our communities.
Each Circle provides acknowledgment/information/story about the Seasonal Celebration closest to each of our meetings. We use this seasonal honoring as a focus for our journeys of the evening.
Our Circles include personal journeying, group sharing, practices and teachings from various Shamanic and Mystical Traditions.
Shamanic Journey Circles are held approximately every six weeks, most often on the Thursday closest to the beginning of each season: a Solstice, Equinox or "Cross Quarter Day" (a day that falls half way between an Equinox or Solstice).

Journey Circles are for those who already have some experience with Shamanic-Spirit Journey Practices.
All Shamanic-Spirit Path Lineages Are Welcome!
If you would like to attend a Circle and do not have Intentional Journeying experience, please contact me to schedule a private instruction session.
To Read More About Spirit Path Medicines/ Shamanic Practices and my apprenticeship/experience Please go to the
Spirit Path Medicines/Shamanic Practices
Page of this Website

Upcoming Workshops

Willow is currently on a Teaching Sabbatical
To receive updated information
about these offerings,
Please Sign Up To Receive My Newsletter
or
please contact me.
Willow Rose LPC CHT: 541 461-5424
willowrose@spirit-well.com

Awakening to the Ancestors
Shamanic Practices to Welcome Those Who Love Us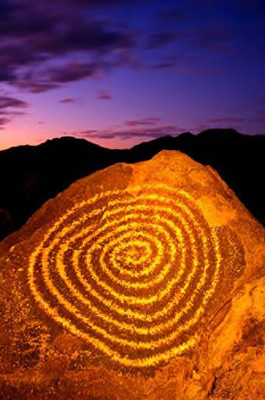 Various Spirit Path Traditions will guide us as we engage in the ancient practices of intentional Spirit Journey to foster connection with ancestors who love, support and will provide wise counsel to us.
These may include Ancestors of our Blood Lineage, Spiritual Lineage, Lineages of Vocation, Creativity, Ancestors of Land/Place and our own Ancestral Self.
Our Circle's work will include Ancestral Healing for ourselves, for those we love and for the web of life which holds us all.
Work Shop Prerequisite
Shamanic Journey Experience and Comfortable Relationship with a Guardian Spirit Helper (Teacher, Guide, Power Animal)
For Questions, Additional Information or Registration
Willow Rose LPC CHT
541 461-5424
willowrose@spirit-well.com


Please use the
Sign Up Form
to request Additional Information or to register for a Group or Workshop.
Attending a Seasonal Journey Circle?
Pre-Registration is Not Required!
Payment the Night/Day of Group is Via Check or Cash Only.
To Pay in Advance via Credit/Debit: Please Use The PayPal Button Below.
"Donate" allows you to select the amount of your sliding scale payment for the group of your choice.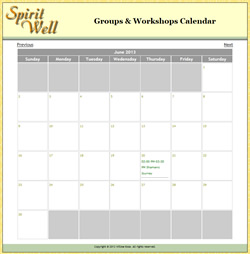 Willow Rose is a Transpersonal Licensed Psychotherapist, Clinical Hypnotherapist, specializing in Past/Between Lives Soul Regression and Shamanic~Spirit Path Practitioner. Her experience includes five decades of apprenticeship, education, and personal exploration with teachers of Eastern and Western Meditation, Spirituality, Mysticism and with Elders of Indigenous Wisdom Healing Traditions. She has also served as an Interfaith Chaplain in hospital/hospice, and is an Energetic Medicines Practitioner. Willow specializes in honoring our Human Embodiment, while embracing the healing of the Soul. Willow offers private sessions and leads seasonal Shamanic~Spirit Journey Circles and Workshops in Eugene, Oregon.
Copyright © 2008-2019. Willow Ann Rose - SpiritWell. All rights reserved.