Transpersonal and Integrative Psychotherapy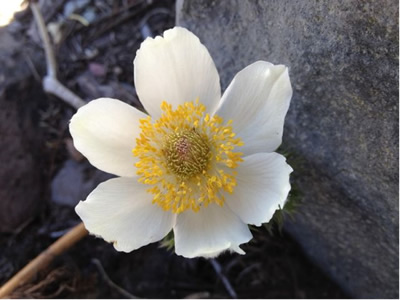 Transpersonal Psychology begins with the belief that humans are born intrinsically Whole, and that our human birthright includes the opportunity to experience a state of spaciousness, equanimity and joy. The Transpersonal approach is Integrative in perspective, supporting the balanced development of inner and outer life.
Transpersonal Psychology has also been coined Spiritual Psychology, for it recognizes that a spiritual or wise self is at the core of our identity and is the foundation from which we ultimately comprehend all other aspects of our human reality and transpersonal nature.
For some, the Wise Self is religious or spiritual in nature. It may also be more closely aligned to a deeply humanistic or ethical perspective. In any case, this wise core guides desire toward personal development and the expression of life rooted in an internal foundation that is authentic and trustworthy.
This positive, transpersonal view of human nature supports personal growth across the spectrum of life. It is Integrative in practice through fostering connection with innate gifts and strengths while also addressing current distresses and needs with tools garnered from many traditions. It does not emphasize "mental illness" but rather focuses along a continuum of mental health and wellness. It supports helping to create more practical everyday functionality while holding to the guiding compass of most beneficial lifetime expression.
Transpersonal Psychotherapy is innately respectful and collaborative. Its philosophy emerged in part, from the Humanistic perspective which supports creation of a healing container to hold 'the other' with compassionate attention and empathy. "Being Seen" by another is a rare occurrence for many. The power in this experience encourages full expression of thoughts, feelings and internal struggles. There are many ways to "hold space" for another. The writings and teachings of the late, John O'Donohue and the Celtic ideal of "Anam Cara" or Soul Friend influence my personal view of this practice.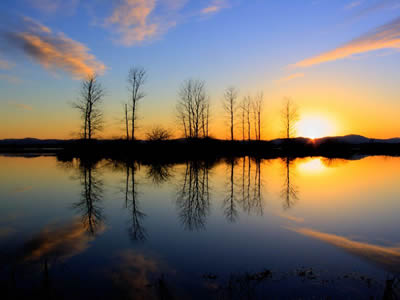 With a life long background in dance, yoga and Energetic Medicines, I frequently attend to, and encourage somatic awareness throughout the therapy session. Physical cues related to breath, posture, stillness or agitation provide their own language to help us decipher current distress and then embody new beliefs and actions. I find somatic and personal energectic awareness to be an essential tool to help unwind what is not of benefit, and to foster an attitude of friendliness and curiosity with our human vehicle-body. Lasting, beneficial change requires the integration of personal responsibility, insight and action. The Transpersonal model with its integrative mind-body-spirit paradigm compassionately supports what is needed.
Issues often considered through the lens of Transpersonal work may include spiritual inquiry and practices, creativity, peak experiences and mysticism, spiritual crisis and emergence and body-mind-spirit relationship. However, given the wholistic and life affirming view of this orientation, I find it provides the perfect platform to work on nearly all issues.
Under the Transpersonal/Integrative orientation, a wide variety of approaches may be utilized at different times in our work. Some of these influences are briefly described below.
In addition to the following descriptors, when appropriate, our psychotherapeutic work may include Mindfulness and Contemplative Practices, Transpersonal Hypnotherapy, Spirit Path Medicines~Shamanic Practices and a variety of other offerings.
Depth Psychology
Depth Psychology is a broad term that refers to any psychological approach examining the depth (the subtle or unconscious parts) of human experience. "Depth" refers to what is below the surface of manifestations like behaviors, conflicts, relationship dynamics, dreams, visions and even social and political events.
Depth psychology is not specific to the theories of Carl Jung, but the language of Jungian and archetypal psychology is often used to explore methods for understanding and working with deep, soulful aspects of human life.
Depth psychology sees our symptoms, the painful and disturbing issues in our lives as gateways to the process of individuation (becoming who you uniquely are). Depth Psychology welcomes images, dreams, fantasies, symbols and creativity as harbingers of growth and direct messages from our unconscious.
Personal symptoms and conflicts contain a mythic core that when examined, can allow the meaning of the struggle to emerge. Humans are ultimately embedded in some sort of myth-making, meaning making about our lives and experiences. The richness and wonder of personal symbolic storytelling and exploration in context of collective myths, allows for an opening to understanding, insight and change.
There are many ways to nurture this inner process and I encourage clients to develop their own creative practices to support their work.
Narrative Approach
The Narrative Approach focuses on the stories in people's lives. It is based on the idea that problems are manufactured in social, cultural and political contexts and that we can never forget that the individual is woven into the greater communities that hold them. People produce the meaning of their life from the stories that are available in that context.
In a narrative approach, our lives and stories are seen as multi-storied. Often, by the time a person has come to therapy the stories they have for themselves and their lives become completely dominated by the problems that work to oppress them. These "problem-saturated" stories can also become identities (e.g. "I've always been a loser"). "Re-authoring" of people's stories is a collaboration of stepping away from problem saturated stories to discovering the "untold" story which includes the preferred accounts of people's lives: their intentions, hopes, values, desires and dreams.
The opportunity to view our personal history as one story can help us more easily imagine alternative storylines. I have found that incorporating "teaching tales," poetry, folklore and mythology can also help the individual imagine positive ways of re-authoring their biography.
Existential Psychotherapy
Existential Psychotherapy focuses on the ways in which you make meaning in your life. It is an interactive process exploring past, present and future, personal values, morals and ideals. This approach questions the assumptions, biases, judgments you hold about yourself and others. It explores both the possibilities and limitations of human life and does not shy away from questions of injustice, pain and death.
It seeks to support your process is coming to some understanding of personal experience, especially in the context of what you may have no power to control.
Cognitive-Behavioral Therapy (CBT)
CBT is based on the theory that how you think and how you act, have a significant impact on how you feel. Negative self-talk is often automatic and scripted from inaccurate thoughts or beliefs. CBT strategies teach you to become aware of and challenge these limiting mental constructions.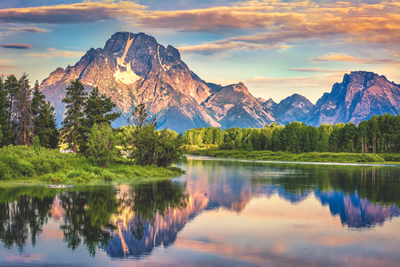 Many CBT techniques are fairly easy to learn though they do require diligence to effect change. These skills can be applied to redirect your attention and thinking into more life-affirming views of yourself, others and life events. Ability to notice and redirect your thoughts builds confidence in managing reactivity to strong emotional states (such as anxiety, panic, PTSD symptoms and others) and physical distresses. These skills are also extremely important in building communication skills and positive relationships.
Solution Focused Brief Therapy (SFBT)
SFBT attends to present time and extends positive solutions into the future. It helps you create a preferred future view, installs skills, and develops resources to move you toward the vision of who or what you want to become.
This therapy is highly strength based and concrete. It focuses on potential solutions, creation of practical steps upon a hopeful and creative foundation. This work is usually time limited. It may also be returned to during phases of the long-term therapeutic process to strategize and empower a specific goal.
Copyright © 2008; Copyright © 2018. Willow Ann Rose - SpiritWell. All rights reserved.