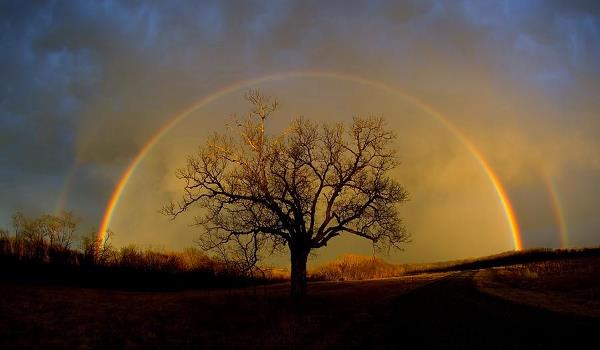 When fully embodied, our divine Spirit, our Soul is in us…fully felt, fully here, fully one with our being. Not something we want to connect with, but the connection itself. Not something we reach for, but something within us….IS us.
By "embodiment," I mean the choice we make to incarnate, to enter the material world and to dwell here. It is a process by which we, as spiritual beings, come to ground more and more fully as our unique selves in our flesh, bones, and blood on planet Earth.
Even if I don't believe I "chose this," I still have this opportunity. The choice is mine to determine in what way I will or will not, engage with this adventure. One challenge is that the process of embodiment is not a mental process. It deeply requires ongoing commitment and awareness, "AS" the body that we are: every messy and amazing facet of it including physical, emotional, mental and spiritual.
"Soul" is a word to describe the central or integral part of something, or it's vital core, or essence. Soul does not reside in one place of the whole, but is woven throughout. Like breath, it animates the whole. The Latin…"Spiritus," often translated as "the breath of life," relates to both the physical and spiritual relationship and connection between soul and embodiment. We also want to remember that the physical body, too, is Spirit supported and nourished by the subtle energy that flows and enlivens in so many ways. We are hard-wired for this connection.
It is common in our language to talk about body and/or mind, matter and/or spirit. A natural extension of this way of thinking is to imagine that to be more in tune with spirit we need somehow to leave our bodies behind. Or that being fully in our bodies, that we are somehow less spiritual or at least, less attuned to our spiritual nature. This polarization is inherently confusing and minimizing to what are really two inspired threads of the same tapestry…both are needed to unify the whole.
Each thread holds different qualities, stories and modes of communication. It is easy to become lost in one or the other…to escape from the physical by stepping into what is sometimes called "Spiritual Bypass (the choice to place primary focus on Spirit, so as not to take responsibility for physical or emotional healing); or to discard or run from the voice of the Soul calling us to step into healing and expansiveness, by turning instead to the physical world with distractions, addictions, fears and guilt.
Spiritual Malaise or Bereftness," is one way of describing the pain of feeling cut off from the connection of both Soul/Spirit and Soul Embodiment. This can manifest in deep yearnings that can never be fulfilled. No matter how many distractions, successes, control and power, the drone of something missing," is never far away.
This yearning can affect anyone, in any station or age of life and over the years and in various capacities, I have midwifed those across a spectrum of " socioeconomic, educational classes and experiences, ages, cultures, spiritual and religious traditions."
I have also found that it is those that are "Successful, people of means, easy life, all going well," who share the "emptiness, the missing something." I do not downplay their suffering as insignificant or elite. For all humans are easily caught in our own distress, unworthiness and all of us also yearn for caring, acceptance and love.
I have used the term "Soul Blossoming from Within" as a symbol of our embodied soul that is called to grow, to evolve, and to become more. This Soul Blossom is deeply planted in the earth of our own bodies/mind/emotions as well as the light of it's own spirit.
The nourishments that grow the Soul are the direct experiences of our human life. Soul entered this body with a personal template and pathway to remember the bigger vision of "who we really are."
It is through honoring and healing of the connection of both human and spirit that we truly begin to manifest "who I am meant to be and willing to be" in in this life.
I draw from my study and experience in Eastern, Western and Indigenous psychologies and wisdom traditions to offer a variety of skills and modalities to support this process of stepping into Healing of both Soul and Embodiment.


I have frequently used the term Spiritual Midwifery to describe the heart of all the modalities that support the work I offer. Besides the obvious meaning of "midwife" (from the old English "Woman Beside") as a person who assists women in childbirth," there is a more general definition: "One who helps produce or bring forth something new." Thus a spiritual midwife is a person who guides, or plays a supportive role in helping another bring forth new understanding, new faith, new power, new awareness, new healing or new beginning.
In my work as an Interfaith Chaplain Hospital and Hospice, my role as Spiritual Midwife was to guide and ease the transition from living into dying. Spiritual Midwifery, is also a supportive means to light the expansiveness of life and reconnection with living Soul.
I also utilize a collaborative coaching and mentoring perspective to support this healing work. The general focus of coaching is to identify specific goals and desires, discern the blocks and support the activation of steps to "reach," that goal. At times that specific focus can help motivate the more human part that often appreciates a direct approach especially at the beginning of this process.
Mentoring includes a coaching perspective, and allows for a broader picture and perspective of the individual, yet still with guidance toward particular goals.
Their definitions overlap but in general, Coaching –Mentoring may place a bit more focus on the "goal," while midwifery deeply honors the process, perhaps even more than an "end result," which may continue as subtle and "never complete."
If we were to create a vision for the whole process, it is to align your inner spiritual life with your own outer life; to own and then release the mental, emotional or physical stories that interfere with clear communication from your own inspired resources.
The presence through which I offer this work is strongly influenced by the Celtic teaching of the Anam Cara…the "soul friend," who has learned to hold a compassionate container for the struggle and a mirror for your own brilliance, even if you can't yet see it yourself. I may offer tools and support from the seeds I have gleaned from my own life journey. I may be provided intuitive guidance from my own spiritual resources and these I can offer with no expectations that you must accept.
Some offerings along this path of blossoming may be a combination of Subtle Energy Practices, utilizing Transpersonal Guided Trance or Shamanic Journey to connect with Spiritual Resources, Meditative and Somatic Awareness Practices, Journaling and Action Commitments, including at least one daily spiritual practice during our work together. Each life has it's own growth path, so timing of your sessions will be your decision.
I have companioned others who hold diverse spiritual, religious, agnostic and atheist beliefs. Deep healing, peace and the roots of responsible and compassionate action ultimately arise from the personal relationship that is created with our own Wise Resources, by whatever name we use to describe this guidance.
Additional Information about this process of Aligning Soul and Embodiment Can be explored on these other site pages:
The Spiral Pathways
And
Resources
'Soul Blossoming~Embodied Soul' Midwifery~ Coaching
Initial 90-Minute Session
$150
Follow Up Sessions Scheduled Via Your Needs
60 Minute: $125
90 Minutes: $150
Call or Email to schedule an Initial 20 Minute Complimentary Consultation to explore mutual "match" and if this offering may benefit you.
Willow Rose LPC CHT
541 461-5424
(Landline…voice mail only)
willowrose@spirit-well.com
Be Well!
Willow Rose LPC CHT is a Licensed Transpersonal Psychotherapist and Transpersonal Hypnotherapist specializing in honoring our human embodiment while embracing the healing and evolution of the Soul. She is a Spirit Path Medicines Shamanic Practitioner, and Subtle Energy Medicines Practitioner. She is listed as a Shamanic Practitioner n Sandra Ingerman's Site: www.shamanicteachers.com

Her experience includes five decades of apprenticeship, educational and personal exploration with teachers of Eastern and Western Meditation, Spiritualty, Mysticism and with Elders of Indigenous Wisdom Healing Traditions. Willow holds degrees in Interdisciplinary Religious Studies, is an Ordained Minister and has worked as an Interfaith Chaplain in Hospital and Hospice Settings. A "near death experience" at age five, has guided Willow's life long journey to understand how the vastness of the Soul and the Container of the Body Can inform the other with wisdom and in harmony.


Copyright © 2008-2019. Willow Ann Rose - SpiritWell. All rights reserved.